The Taylor Swift Eras Tour is still going strong, with concert dates running though late 2024. The legendary event, which features the iconic artist taking her fans on a journey through a set list of her greatest hits and deep cuts from her different eras, is estimated to see Swift raking in over $1 billion after the final encore.
While Live Nation and Ticketmaster have radicalized the Swifties over the companies' glitchy, chaotic rollout and exorbitant service fees (via Rolling Stone), we know Taylor Swift and dogs would never do that to them.
We know Taylor is more of a cat person, but we couldn't help ourselves. Sorry, Olivia Benson, Meredith Grey, and Benjamin Button. These are good dogs. You understand. We don't mean any offense by this.
Taylor Swift Eras
By "this" we mean subjectively comparing Taylor Swift eras to dog breeds as a fun and creative way to explore and celebrate her evolution from country-teen to living legend over the years. Let's not keep you waiting any longer, unlike Ticketmaster.
Taylor Swift's Debut (2006)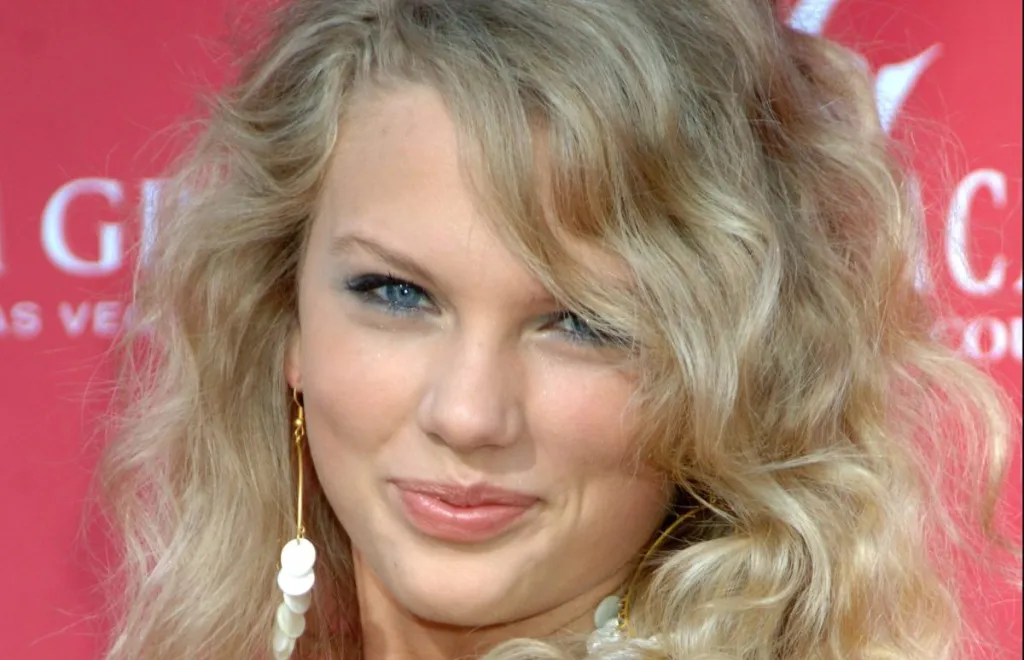 The luscious curls, the "aww, shucks I'm just really happy to be here" attitude, the songs about loyalty and love, shedding all over the country music charts. We have to go with Golden Retriever at this spot. This popular dog breed would definitely sing "Tim McGraw" and "Our Song" at karaoke in a Nashville dog park for sure.
Fearless (2008)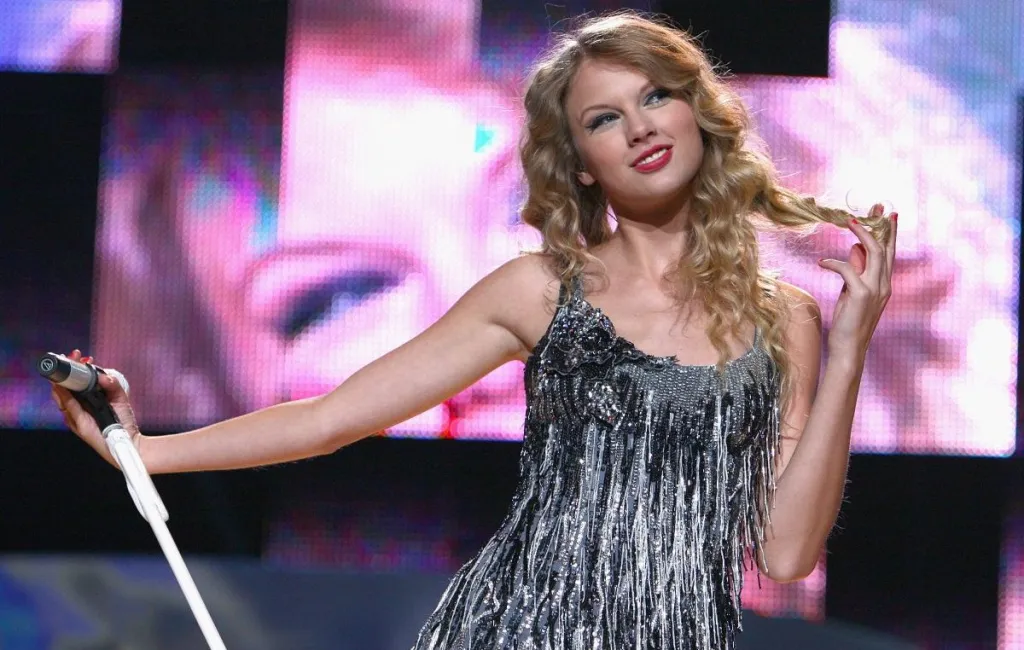 If any dog would give you a hand heart while wearing a sequins ball gown and beefing with Kanye West, it most certainly would be an Afghan Hound. Independent, brave, while looking absolutely majestic. Songs like "You Belong With Me" and "Fearless," are bangers any stunning sighthound would love.
Speak Now (2010)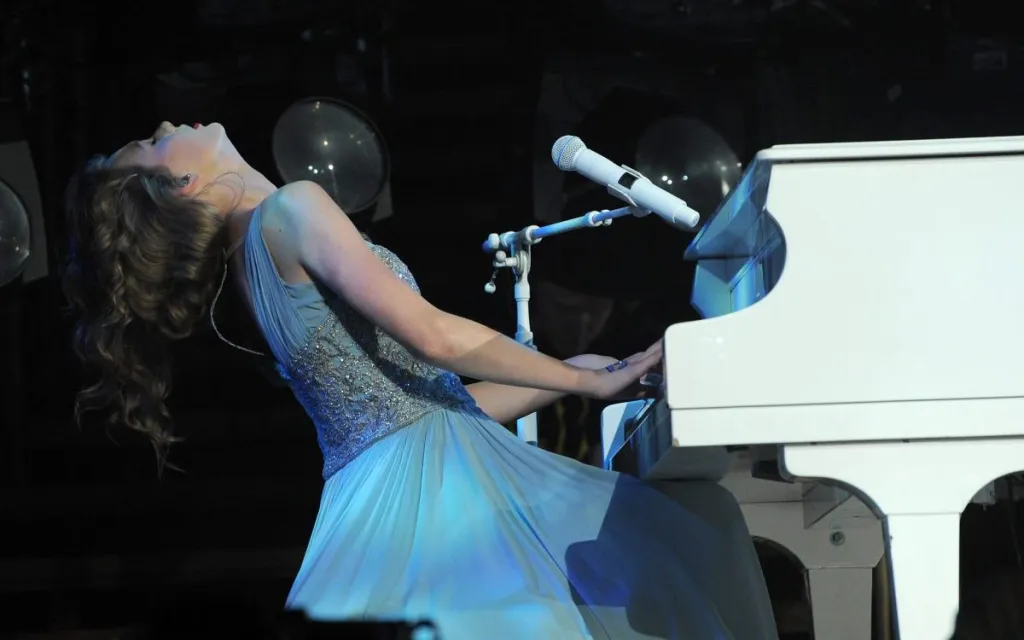 The theatrics. The drama. The pyrotechnics. The spectacular stage shows. The howling confessions of disapproval and longing. Definitely a Siberian Husky. Ever told one of them "no" before? They'll be belting out "Better Than Revenge" while possibly wearing a beanie and cable-knit sweater. And much like a Husky, Taylor is now firmly leading from the front.
Red (2012)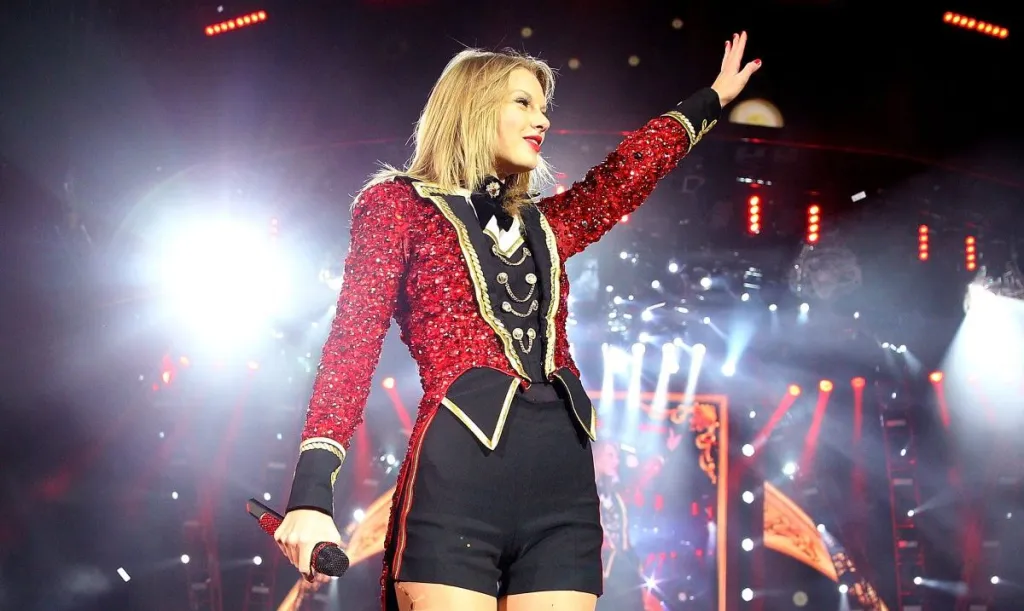 What dog would wear a black fedora and high-waisted shorts while breaking up with you, but still somehow be in tune with your emotions? This Taylor's Corgi era. A dog fit for a queen (literally). Both Red and Corgis are fan favorites. Coincidence? We think not. "Musically and lyrically, Red resembled a heartbroken person. It was all over the place, a fractured mosaic of feelings that somehow all fit together in the end," Swift told NME in 2021. "Happy, free, confused, lonely, devastated, euphoric, wild, and tortured by memories past." We don't know, that seems very British to us. Also, "We Are Never Ever Getting Back Together," could conceivably play at the end credits of Revolutionary War documentary. Just something to think about.
1989 (2014)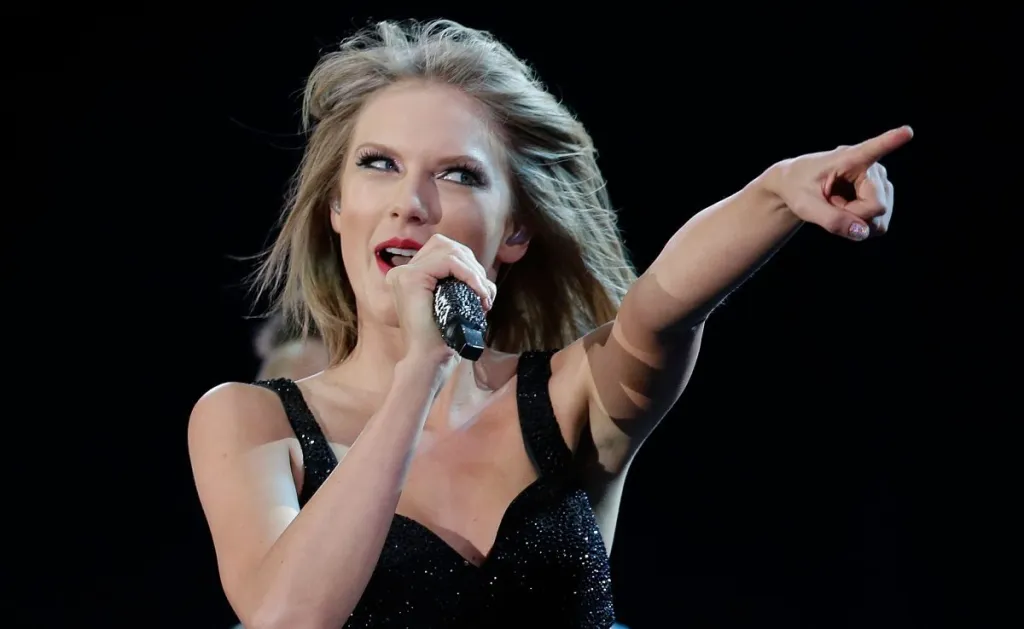 A former country singer crosses over into pop and becomes an instant global phenomenon? No other choice but Bernedoodle here. Much like 1989, Bernedoodles have exploded in popularity ever since they first dropped. And a Bernedoodle would almost certainly have a Squad. Efforts were made to cancel this breed due to their hybrid/designer status, so we're sure Taylor can relate.
Reputation (2017)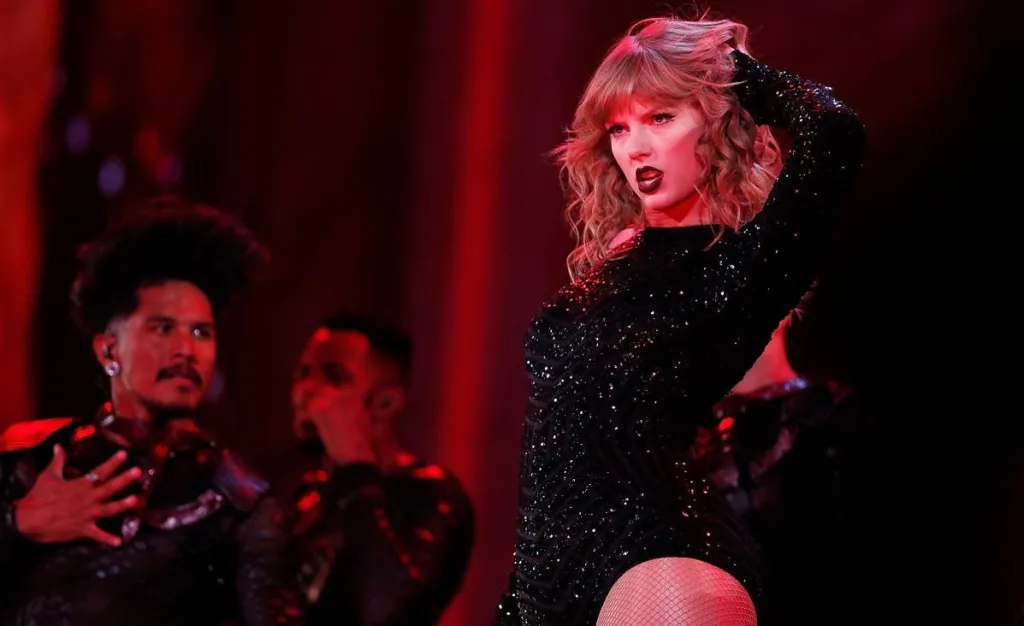 Often grossly misunderstood in the public eye? Battle-scarred and placed in exile from society? No need to guess on this one. This is the American Pit Bull Terrier. Talk about an undeserved reputation. "I don't think there are that many people who can actually understand what it's like to have millions of people hate you very loudly," Swift told Vogue in 2019. All we can say here at DogTime is that sometimes we are truly thankful that pit bulls can't read comments.
Lover (2019)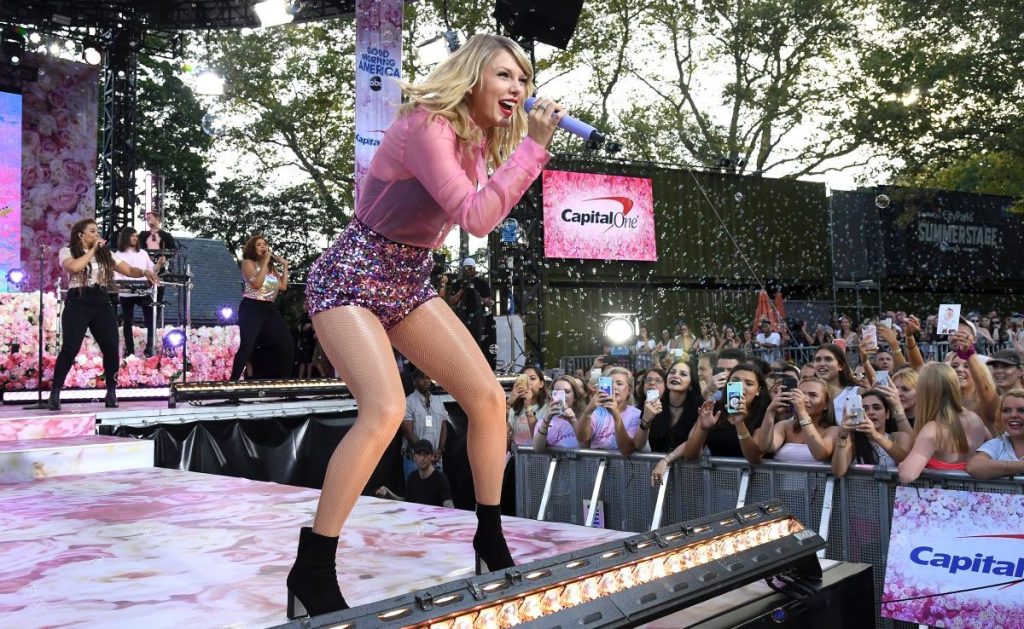 What's the closest a dog can get to being camp without going over but still managing to pull it off? What dog would be wrapped in pastels and talk to you about synth-pop? Gotta be the Bichon Frise. Cheerful, enthusiastic, and a bit mischievous, love is not just the vibe, but the entire philosophy.
folklore / evermore (2020)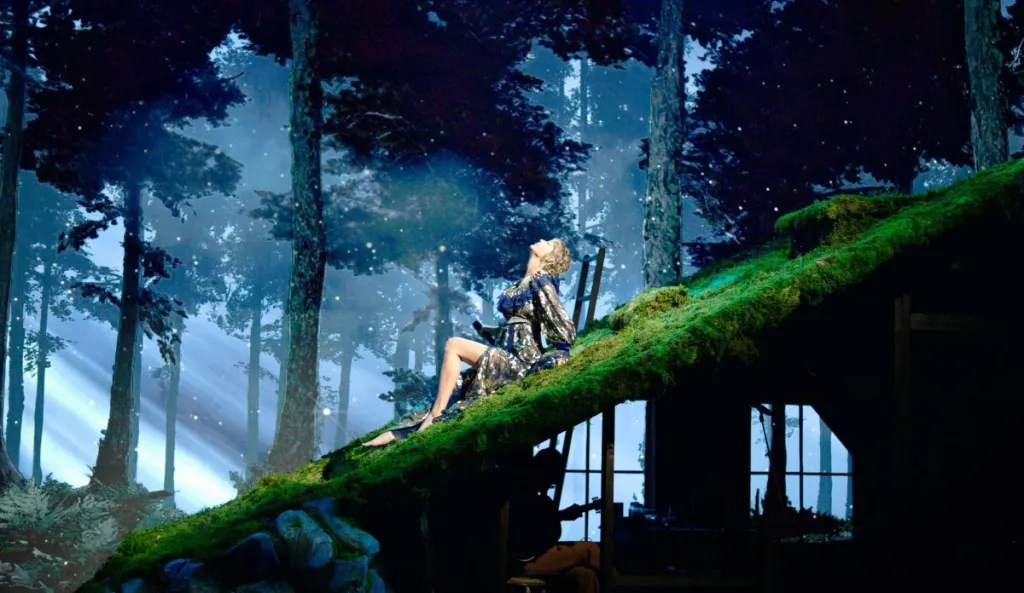 Alt-indie/folk/cottagecore in the woods with a cardigan. The Bernese Mountain Dog for sure. "For example, there's a collection of 3 songs I refer to as The Teenage Love Triangle. These 3 songs explore a love triangle from all 3 people's perspectives at different times in their lives," said of the songs "Betty," "Cardigan," and "August" (via Entertainment Weekly). The Bernese Mountain dog has a tri-colored coat. Think about it.
Midnights (2022)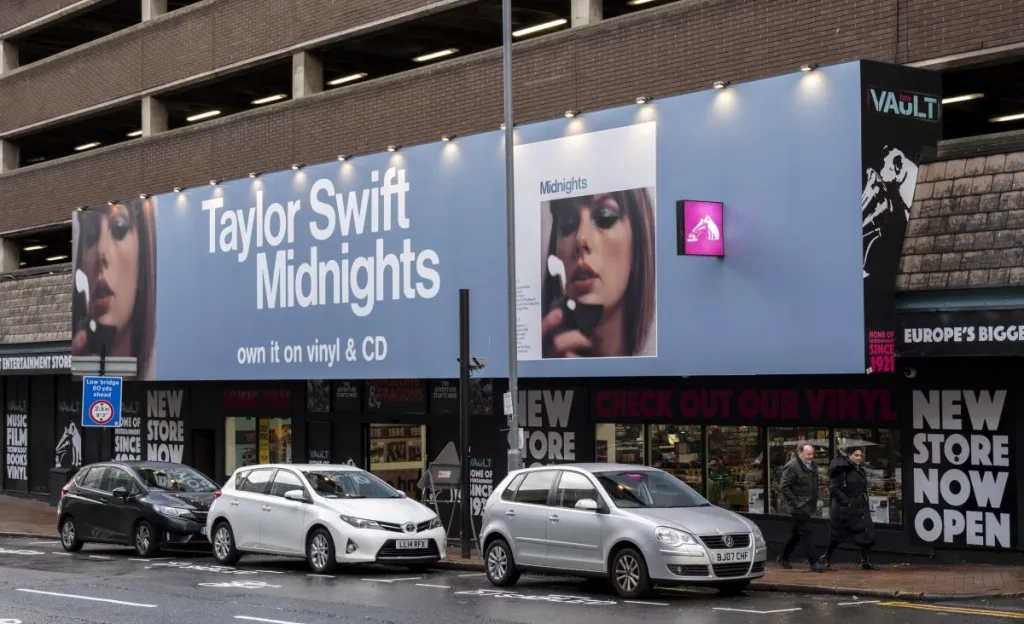 Okay, let's get this out of the way right now. We're not even going to think about what kind of dog breed would constitute a "sexy baby." We'll leave that for you to decide. However, we do know what dog would greatly enjoy snow on the beach, and that's the Alaskan Malamute. Maybe the Alaskan Malamute's name is Joe. Just spitballin' here. No real reason why the dog would be named that and there's no hidden messages we're trying to convey. Joe is a very common name.
Here's To Future Eras
If you're locked in an eternal battle against Ticketmaster, the Taylor Swift movie will be sure to ease that pain a little. And speaking of easing pain, Swift is making major donations to food banks across the country while in the middle of the biggest tour of her career. She's in her Hero Era right now for sure. Also, we hope this was as fun for you as it was for us.
TELL US – DID YOU LIKE THE DOGLORE? DON'T FORGET TO CHECK OUT CAT BREEDS. AND ALWAYS REMEMBER TO ADOPT.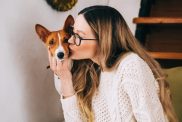 If you're considering adding a four-legged friend to your life, you want to ensure you and your new fur baby…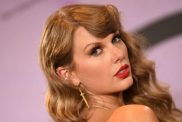 Taylor Swift has impacted millions of music fans' lives with her tunes over the years. Now, the Grammy Award-winning singer…