Distemper in dogs is a very contagious virus. Specifically, the condition affects a dog's digestive, respiratory, and nervous systems. Generally, the disorder produces symptoms that resemble those of a cold. Additionally, dogs suffering from the condition can experience seizures.
Unfortunately, distemper in dogs is an extremely serious condition that requires immediate medical intervention. Oftentimes, dogs in shelter situations are at high risk for distemper. Thankfully, a vaccine is available for the virus.
If you see signs that your dog might be suffering from this condition, then you must consult your veterinarian for a proper diagnosis and course of treatment. Here's what you should know about the symptoms, causes, and treatments of distemper in dogs.
Symptoms of distemper in dogs
Some of the most common symptoms of distemper include:
Coughing
Nose discharge
Acting lethargic
Discharge from the eyes
Diarrhea
Twitching
Salivating
Convulsions
Eye inflammation
Circling
Vomiting
Additionally, in extreme cases of the disease, some dogs can experience seizures.
Causes of distemper in dogs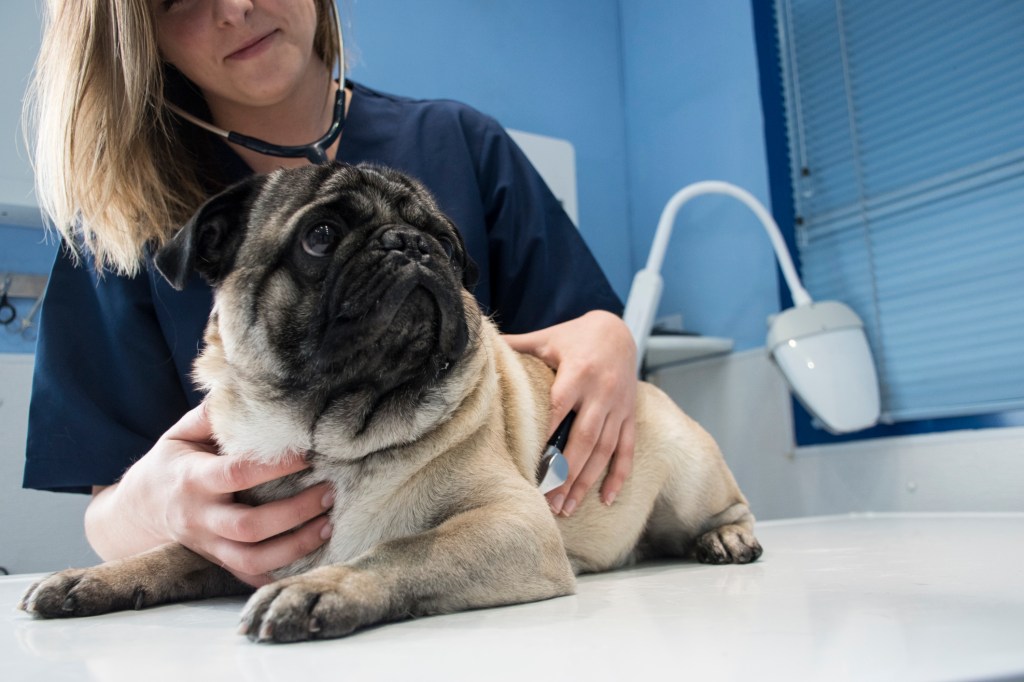 The condition is usually spread through the air or through direct contact. For example, a dog that sneezes or coughs can transmit the disease to other dogs. Technically, distemper can be spread between dogs as far as 20 feet away from each other.
Additionally, some of the other ways distemper can spread include:
Contaminated food and water bowls
Direct contact with an infected animal
Contaminated toys
Contaminated bedding
Generally, young pups less than four months old are most at risk of the condition.
Treatments for the condition in dogs
Firstly, if you think that your dog might be developing distemper, your veterinarian will want to carry out a full physical examination of your dog. Secondly, your vet will ask about any places that your dog has recently visited where they could have picked up the virus. Additionally, blood and urine tests can be used to confirm the condition.
Unfortunately, there is no cure for the disease. However, treatment can aim to help lessen your dog's symptoms while their immune system fights off the disease.
For instance, antibiotics can be prescribed to combat any secondary infections that the condition causes. As always, if your vet prescribes any medicine, stick to the precise dosage and frequency instructions and finish the full course of medication.
Sometimes, fluid therapy can be needed. This is especially in cases where distemper has caused dehydration.
Generally, dogs recovering from distemper will need to keep up regular vet visits. This is to monitor any other medical conditions the disease has caused.
Finally, always make sure your dog is up to date with their vaccines, including the distemper vaccine. Your vet can help make sure that your dog is fully vaccinated.