If you're planning a trip but can't bring your furry friend, dog boarding may be an option worth considering. Boarding kennels offer temporary care while you're away, but are they right for your pooch? We'll explore the pros and cons of boarding your dog to help you decide if it's the best choice for you and your canine companion.
Benefits of dog boarding
Dog boarding facilities provide a variety of benefits to both pets and their owners. Listed below are a few of these advantages:
Safe supervision
The top advantage of boarding is having your dog safely supervised while you travel. At a reputable facility, you can rest assured your pet is housed securely and cared for by staff. Some peace of mind is provided in knowing your dog's needs are handled.
Social interaction
Most boarding kennels allow dogs time for play and socialization with other canine guests. This interaction can provide dogs with enrichment and exercise. Facilities may have dog "daycare" with group playtimes and canine companionship.
Consistent care
Boarding kennels provide a consistent routine of feedings, walks, rest, and attention on a regular schedule. This prevents disruption to your dog's potty schedule, exercise, and other needs.
Medical care access
Many boarding facilities have onsite veterinary experts who are experienced in giving medications and providing other veterinary care. This allows quick medical attention if your dog becomes ill or injured while boarding.
Grooming services
Some of these facilities also offer grooming services in addition to their usual care. This can include regular bathing, brushing, nail trimming, and even teeth cleaning. As a result, your pet will return home looking and feeling their best.
Potential downsides of dog boarding
While the news is filled with horror stories about dog boarding facilities, we're going to focus on some more common issues your dog may experience.
Stress and anxiety
Even though some dogs adapt well, others may experience stress or anxiety staying in an unfamiliar place without their human. Extra-sensitive dogs have the hardest time being boarded. Fear, lack of appetite, and other issues can result.
Noise and crowding
The close proximity to other dogs may be overwhelming for some pets. Being confined can cause barking, jumping, and agitation in dogs not acclimated to kennel life. Too much commotion can add to boarding stress.
Health risks
Dogs face higher risks of catching contagious illnesses like kennel cough when boarded. Meticulous cleaning and isolation of sick dogs can reduce this danger. Despite that, the chance of picking up parasites or infections still exists.
Change in routine
Dogs thrive on routine, and a boarding environment can disrupt their daily schedule. This change may lead to behavioral issues or temporary adjustment problems.
Poor quality of care
Pet owners must trust that boarding staff will meet their dog's needs. However, problematic facilities may lack appropriate staffing, safety measures, or pet care expertise. Do your homework to avoid substandard boarding options.
How much dog boarding facilities typically cost
The cost of boarding services can fluctuate based on factors such as the facility, its location, and any add-on options such as grooming services or special medical care. A one-week stay could typically cost you around $150 per dog.
Furthermore, opting for a larger space for your pooch could lead to higher costs, with some kennels offering the ability to supplement with additional playtime, deluxe treats, or grooming services for a more lavish experience for your pup. It's also important to note that prices might increase during holiday seasons due to higher demand.
In comparison to dog boarding, hiring a professional dog sitter for overnight care generally costs between $75-$85 per night — usually for a 10-12 hour period. Most services don't usually provide weekly rates as the cost for a week could vary based on numerous factors. For example, if you only require a few sessions each day for a typical five-day workweek, the weekly charge starts at around $250. Conversely, if you're going on a week-long vacation and need both daily sessions and overnight care, the price could exceed $600.
Questions to ask the facility before boarding your dog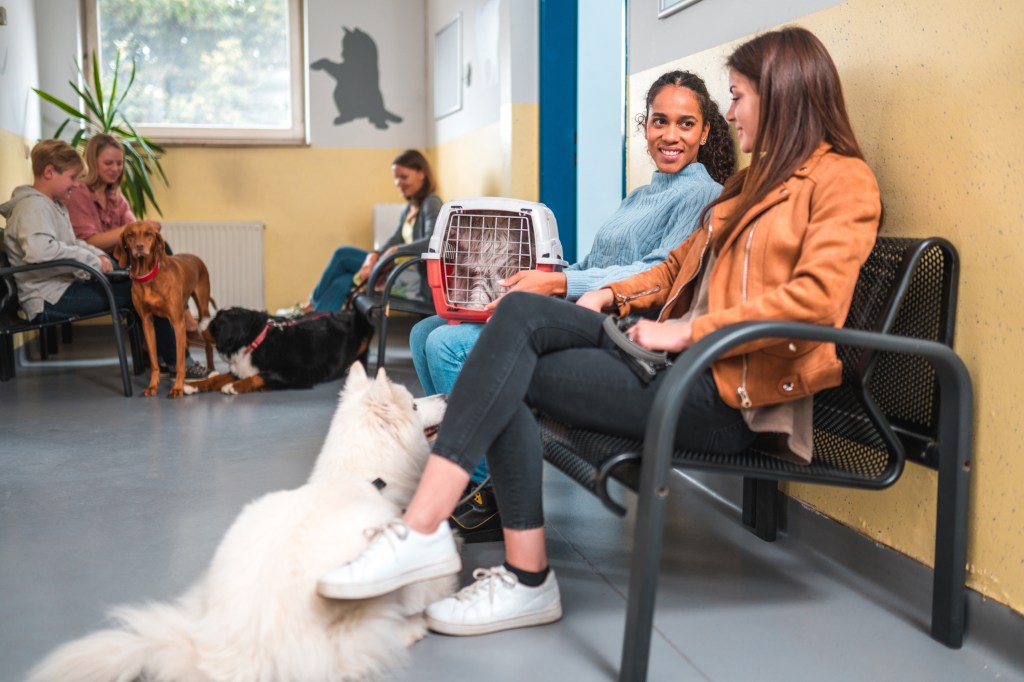 Before leaving your furry friend at a dog boarding facility, it's essential to know the kind of environment and care they will be provided with. Here are some essential questions you should ask:
What are the supervision policies
Your pet's safety should be a priority. It's important to find out who will be supervising your dog and the level of experience of the caregivers.
What kind of daily routine can my pet expect
Dogs thrive on routines; therefore, getting to know the daily schedule for activities, feeding, play, and nap time will be beneficial.
What is the staff-to-dog ratio
This gives you an idea of how much individual attention your dog will receive. A low ratio usually means more personalized care.
How is healthcare managed
Find out about their healthcare policy. How do they handle medical emergencies? Does the facility have a resident vet? What is the protocol when a pet becomes ill?
How are behavioral issues managed
Dogs have personalities just like humans, so it's inevitable that behavioral issues might crop up. Understand the facility's strategies for dealing with this.
Can I bring my dog's own food
If your dog is on a specific diet or is picky about their food, it's essential to check whether you can bring in their regular food. Doing so could prevent your pup from refusing to eat during scheduled mealtimes.
What kind of accommodation will my pet have
Get a feel for the boarding facilities. Does it provide comfort, security, and stimulation? Will the dogs be caged, or will they have an open area? Is it adequately heated or cooled? Inquire as to whether the facility will have a live-stream camera set up that you can monitor remotely.
Do you have a pet contingency plan
If anything happens like a fire, natural disaster, etc., how would they protect the pets under their care? Is there an offsite location where pets will be transported in the case of such a disaster?
Can I visit the facility before boarding my pet
A good dog boarding facility will have no problem allowing you to tour their premises. This helps to verify the conditions your dog will be residing in while under the kennel's care.
What are your requirements for vaccination
Each facility might require specific vaccinations. Ensure you're aware of what these are ahead of time so your pet is prepared.
By asking these questions, you can ensure that the dog boarding facility is a good fit for your pet. A little diligence will provide you peace of mind while you're away and ensure that your dog is well taken care of.
Tips for a successful boarding stay
Research facilities online and read reviews from other pet parents.
Tour facilities thoroughly and ask lots of questions before selecting one.
Introduce your dog to staff and the facility with day visits before staying overnight.
Provide familiar items, like bedding, that smell like home to aid their comfort.
Keep up regular walking and playtime routines as much as possible.
Don't make stays longer than a week or two to prevent too much disruption.
Monitor your dog closely after pickup for any signs of stress or illness.
With careful selection and preparation, boarding can be an acceptable option for many dogs while their owners travel. That notwithstanding, plenty of cautions exist. Be sure to do what's best for your individual pet's well-being.
Key considerations
Dog boarding offers clear benefits like supervision and socialization, but also potential downsides like stress and health risks. Knowing your own dog's personality and needs is key in deciding if boarding is the right choice while you're away. With prudent planning, boarding can work out well for both pooch and parent. However, no one knows your pet like you do. Accordingly, you should weigh the pros and cons of dog boarding against other options available to ensure your dog's unique needs will be met.